The Great Gatsby themed Wedding Set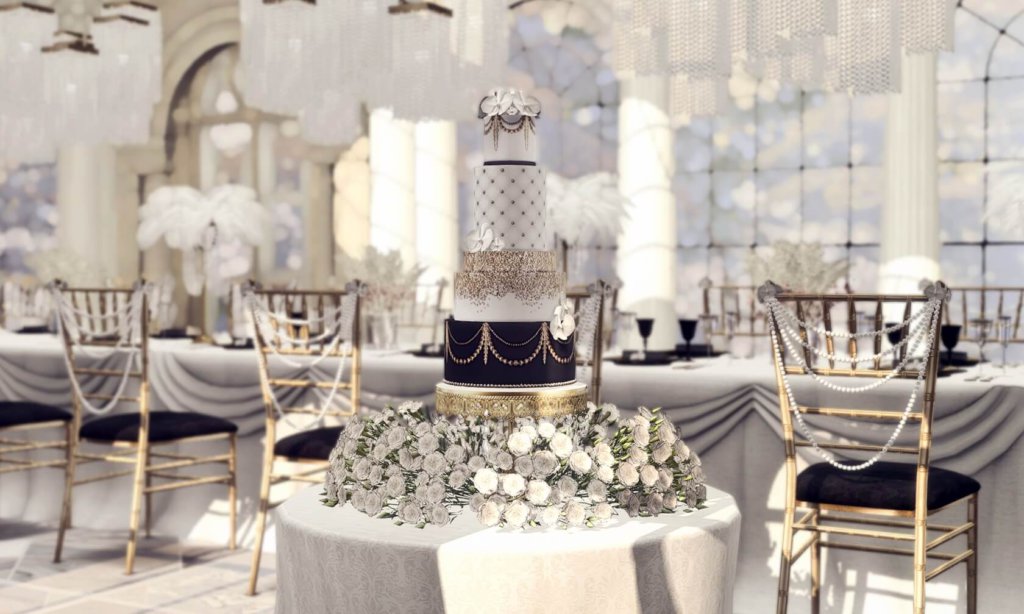 Hi, everyone! I wanted to make a special set to celebrate Valentine, and recently I re-watched The Great Gatsby so I decided to combine both and make a Gatsby themed wedding set💖 Hope you like it!
*Cowbuild shop is currently under renovation*
Link will be sent via message. If you are a new patron, You can request download link in private message and allow me 24 hours to send download link to you.
What you get: 11 Meshes
CWB Gatsby Black Wine Tasting Glass
CWB Gatsby Cake Stand
CWB Gatsby Champagne Glass
CWB Gatsby Chiavari Chair
CWB Gatsby Ostrich Feather Centerpiece
CWB Gatsby Patterned Wine Glass
CWB Gatsby Plate Setting
CWB Gatsby Skyline Chandelier
CWB Gatsby Wedding Cake
CWB Gatsby Wedding Chiavari Chair
CWB Gatsby Wedding Plate Setting
The Great Gatsby themed Wedding Set